About DogWorx - Dog Training
DogWorx is Savannah's premier dog training, dog aggression, and anxiety rehabilitation service. DogWorx is often the last stop for dog owners who have exhausted every other option and have still not found the help or results they need. We have developed a unique and highly-effective training approach that delivers not just results, but ones that surpass our clients' expectations.
Learn more about our services below.

Puppy Training
The very best program to get your puppy to master obedience and polite behaviors. Learn more here.

Behavior Therapy Training
Owning a dog who suffers with anxiety or aggression towards people or other dogs is exhausting. We're here to help. Learn more here.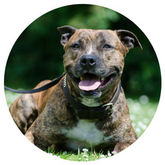 Aggression Training
We train to correct aggression and other dangerous behaviors such as territory aggression, fear aggression, food guarding and begging, whining, crying, and submissive urination. Learn more here.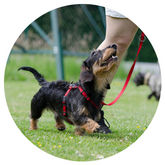 Beginner Training
Our obedience system is based on fun engagements that build focus. A great introductory class that teaches simple cues like sit, come and stay.  Please note that there are not classes available.

House Breaking & Potty Training
House training your puppy has to do with consistency, persistence, and positive reinforcement. The objective is to infuse great habits and also develop a loving bond with your pet dog.
Professionals suggest that you begin home training your puppy when they are between 12 weeks and 16 weeks old. Then, they have sufficient control of their bladder and bowel movements to discover to hold it. With DogWorx - Dog Training's expertise, we give you the devices and techniques to best home train your brand-new furever friend.
What DogWorx Clients Are Saying
We love our clients from Savannah, Georgia, Hilton Head Island, and Charleston, South Carolina!
The best dog training in Savannah, GA specializing in adult dog training, puppy training, aggressive dog training, obedience and more.